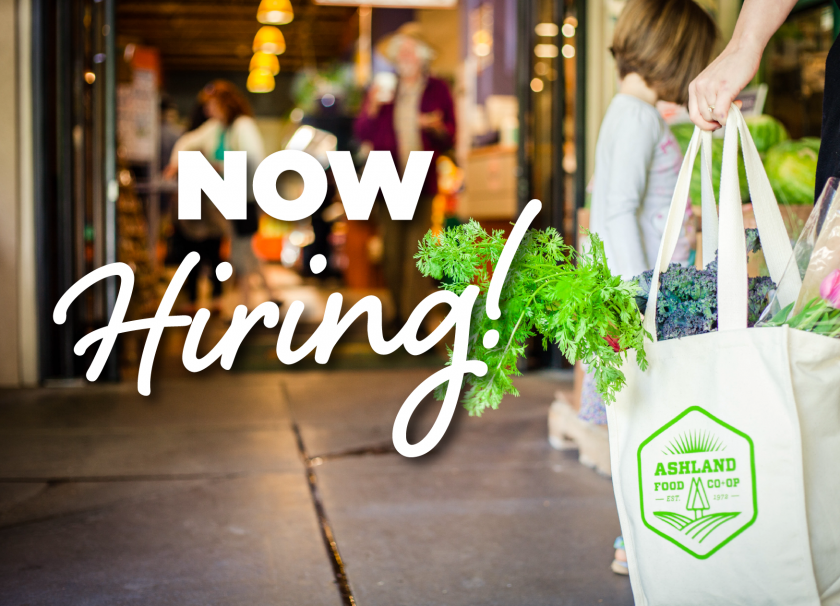 February 12th, 2018
From the General Manager's Desk
By Emile Amarotico

Over the years, the General Manager and Management Team have considered the benefit of adding a store manager role to our organizational structure. Store managers are dedicated to the day to day coordination of retail operations. In this increasingly competitive market, where retail execution, achievement of financial goals, and the customer experience are so crucial to success, most of our food cooperative peers have found tremendous value in having a store manager. Of our 10 single store peers with greater than $18M in annual sales, ours is the only one to not employ a store manager.
In the decade from 2004 to 2013, Ashland Food Co-op nearly doubled sales from $15.1M in to $28.6M. Over the last four years, sales growth has been cooling as a result of new and improved competition exacerbated by our own capacity constraints. Thus arises a simultaneous need to enhance operational performance and to pursue strategies to meet the future needs of the Co-op.  And, at our present scale our management structure with the General Manager directly supervising 11 department managers dilutes our capacity to drive retail excellence while advancing organizational and strategic initiatives with priority and urgency.

Consequently, at its January meeting, the Board approved adding a Store Manager this year. While we are conducting a national search, we are already blessed with several strong and tenured internal candidates. If you know of someone who can lead a team of experienced managers using a collaborative participatory process to advance the Co-op's legacy as the region's premier organically certified and cooperatively owned retailer, please make them aware of this rare opportunity! Click here to view the Store Manager job opening.
More Co-op News