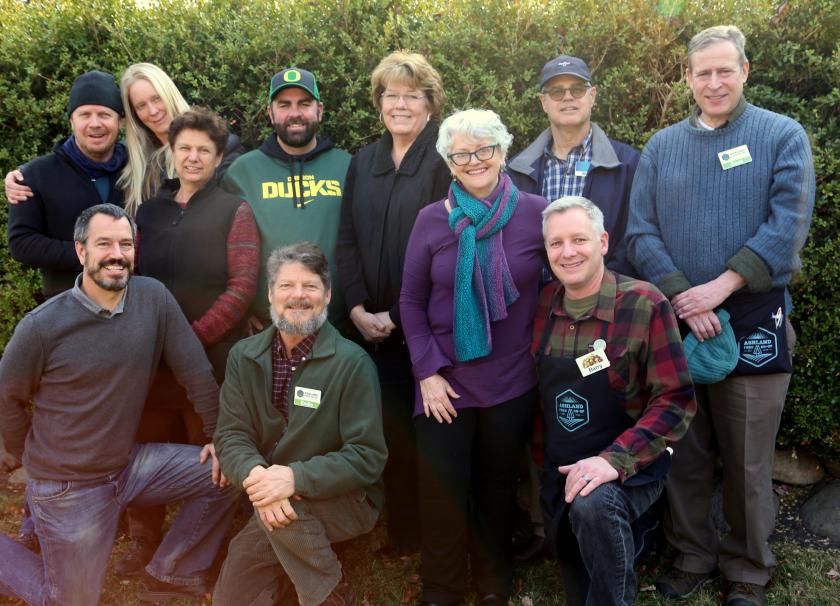 December 6th, 2017
From the General Manager's Desk
By Emile Amarotico
As we commence our lap around the sun in 2018, I wish to recognize the longstanding contributions of an amazing group of professionals. We are blessed with the dedication of eleven department managers expertly coordinating the daily flow of people, products and services that breath life into our Co-op!
Lynne (35+ years' tenure) our Grocery Manager oversees keeping the aisles abundant with shelf stable products and coolers full of fresh perishables.

Zack (25+) our Front End Manager assures an accurate and timely flow at checkout.

Barry (20+) our Produce Manager and his team replenish coolers with the freshest Organic fruits and vegetables all day long.

Kelly (20+) our Specialties Manager offers unique beverages along with miscellaneous culinary and mercantile adventures.

Annie (20+) our Marketing and Education Manager maintains myriad channels linking with our owners and community.

Derek (10+) our Meat Manager sources and fabricates a dazzling array of fresh and prepared proteins.

Sharon (10+) our Human Resources Manager carries our banner to foster participation, empowerment and growth for all our employees.

Steve (10+) our Information Technology Manager and his team support our efforts to streamline communication and transaction processing.

Marty (2+) our Deli Manager and his culinary brigade provide fresh hot and cold prepared foods and beverages for on site or take out.

Courtney (1+) our Wellness Manager and her tenured team stock remedies and supplements for every need.

Mel our new Financial Manager oversees the receipt, payment and reporting of over $30MM in annual transactions.
Without this team of pros and contributions from of each of the other 160 plus Co-op employees we owners would still be researching and sourcing products, receiving and stocking the shelves, cutting cheese and washing produce, pricing items and running cash registers, and of course cleaning restrooms!  We are so lucky and grateful that they've each chosen to apply their gifts on our behalf.
More Co-op News