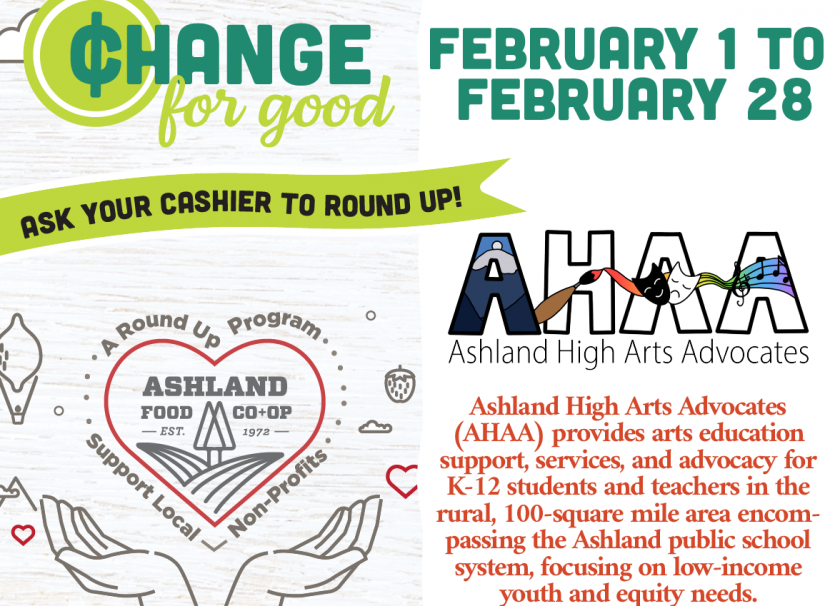 February 4th, 2021
February Change for Good Recipient: Ashland High Arts Advocates
February's Change for Good Recipient is
Ashland High Arts Advocates (AHAA),
a volunteer-led non-profit which advocates and raises funds to support Ashland, Oregon area public schools arts programs, teachers and students. Through annual fundraisers, AHAA funds summer programs, teacher grants, guest artists, needed equipment, and organizes the largest annual youth showcase in the region, the Winter Fine Arts Festival. Each year, AHAA provides thousands of dollars in summer arts scholarships to students, as well as annual operational grants to teachers.
This Change for Good month's funds will go directly to Jake Taub's Culinary Arts Program at Ashland High School.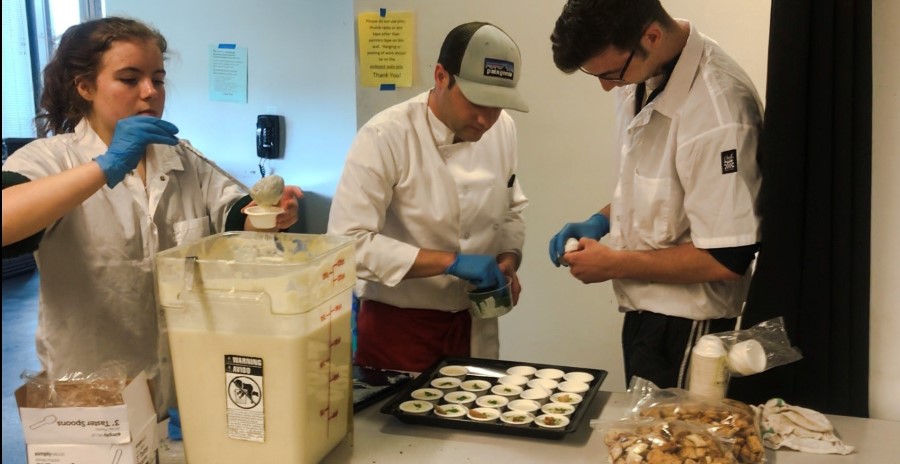 AHS offers six Culinary Arts and Hospitality Management courses as well as additional internships for students in grades 9-12. In each of their courses, students have the opportunity to earn free or discounted credit at Klamath Community College, Lane Community College, or from SOU's Hospitality and Tourism program. 
Culinary Arts Program students earn the knowledge and skills to cook for themselves and make informed decisions about the sourcing of ingredients within the introduction classes.. Students may carry on to our advanced classes and learn relevant industry skills that allow them to enter the workforce immediately after high school or while pursuing a post-secondary education.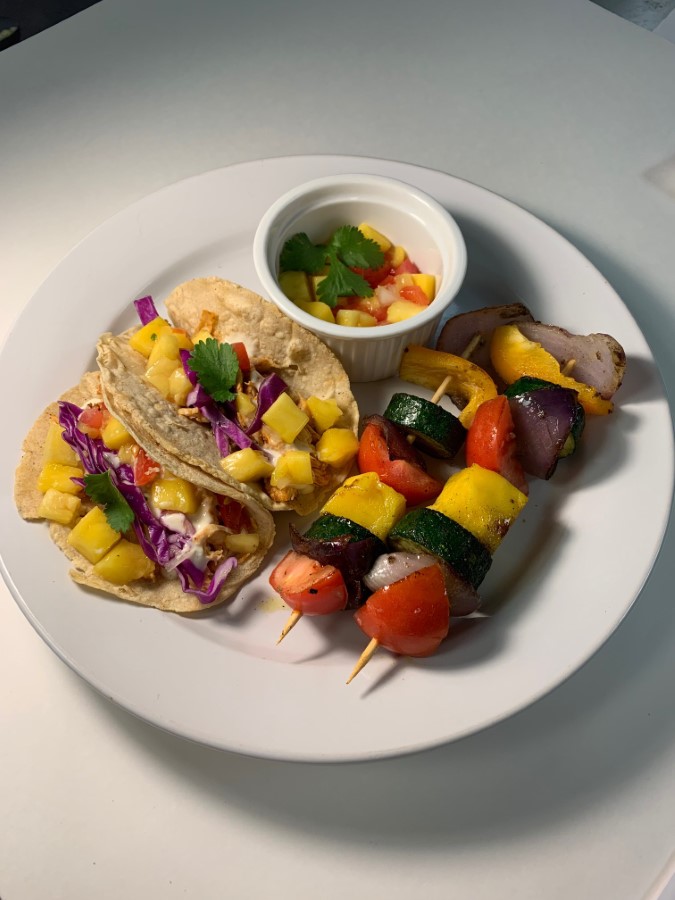 The program caters many events for local organizations. Some of the organizations they have worked with in the past are: The SOU School of Education, SOU's Best of the Best Art Show, The Ashland Independent Film Festival, The Hearth, and Jackson County Public Health.
For the past five years, these Culinary Arts and Hospitality students have consistently placed in the top two positions in our regional high-school competition at the Ashland Culinary Festival!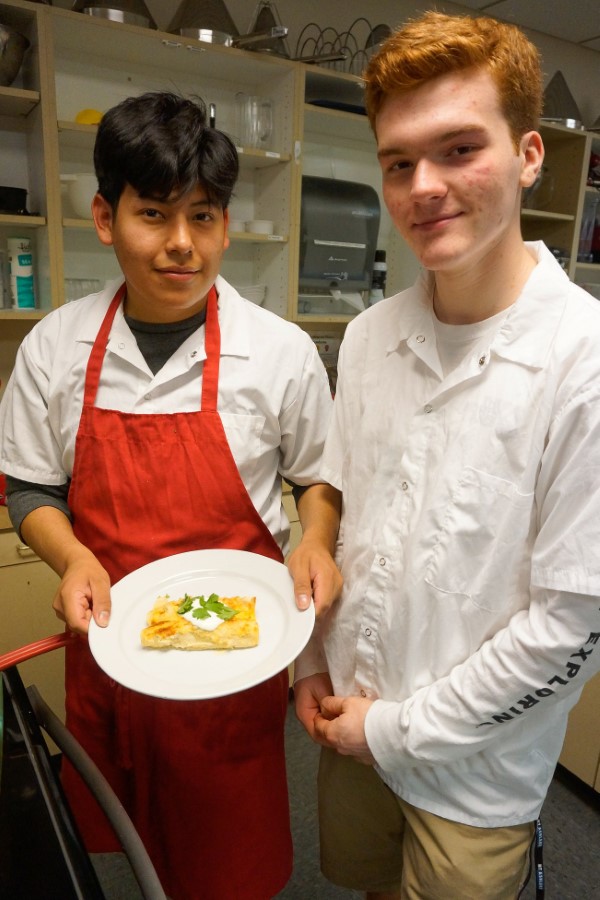 Jake Taub and his Culinary Arts Program are presently working with students in our design and manufacturing programs to modify an old school bus into their very own food truck in order to further the opportunities to give students hands-on experiences serving our community. They're hoping to finish this project by the end of the 2021-2022 school year.
Support Ashland High Arts Advocates (AHAA) when you round up your purchase at the register throughout the month of February!
To learn more about this organization or learn about volunteering, click here to visit their website.
What is Change for Good?
The AFC Gives committee focuses on ways that the Co-op community can support local organizations and groups doing important work in the Rogue Valley.
2020 is the first year of Change for Good, a register round-up program to benefit a slate of ten organizations, voted on by Co-op owners, through the cumulative donations of shoppers choosing to round-up their shopping total to the nearest dollar.
From one cent to 99 cents, it all adds up to feeling good about supporting the community.
More Co-op News