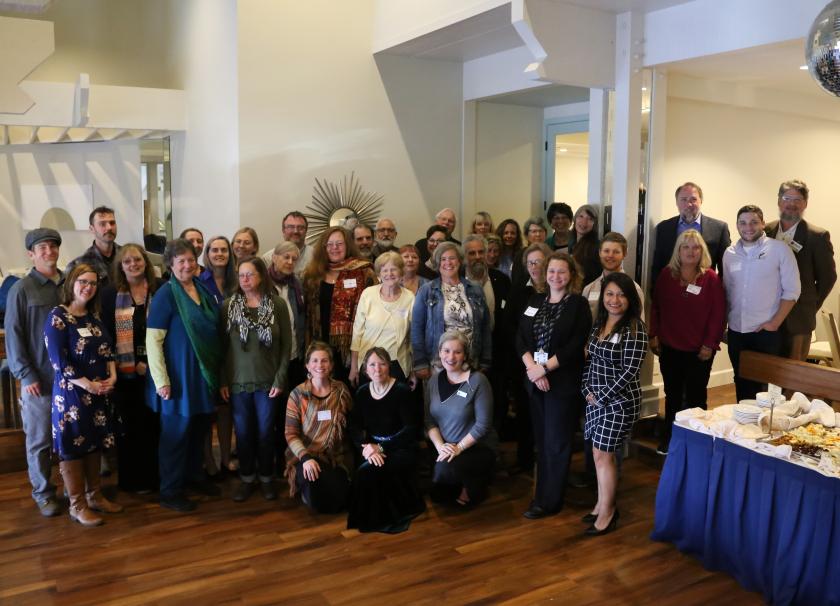 June 27th, 2019
Community Grant Recipients 2019
The Ashland Food Co-op donated over $29,000 to 28 local nonprofit organizations through their Community Grant Program.
The Community Grant program is the focus of one of the fundamental Cooperative Principles, which all cooperative enterprises follow. Our Community Grant Program supports Principle 7, Concern for Community.
Each year, the Ashland Food Co-op Board of Directors sets aside a percentage of sales from the previous year to fund the Community Grant program. Grant proposals must align with the Co-op's vision of enhancing our community's health with nutritional food, wellness products and education while practicing environmental sustainability methods.
Grants are awarded in the following categories: environmental stewardship, environmental/sustainability education, education programs focused on food, nutrition and health, and food or supportive services for people in need.
The maximum grant any nonprofit can receive is $2,000. The Ashland Food Co-op Grant Committee, which includes AFC board members, staff, and community members, reviewed all grants and allocated the funds.
The following nonprofits were awarded their respective funds at the Community Grants Celebration on May 22nd, 2019.
ACCESS
Ashland Community Hospital Foundation
Ashland Food Angels
Ashland High Arts Advocates
Ashland Parks Foundation on behalf of North Mountain Park Nature Center
Bellview Grange
Cave Junction Farmers' Market
Comet Academy Magnet Program at Hanby Middle School
Community Works, Inc.
Emerging Futures Youth Network
Helman Elementary School PTA
John Muir
Klamath Basin Beekeepers Assoc.
Klamath-Siskiyou Wildlands Center
Our Family Farms
Peace House
Phoenix Counseling Center, Inc.
Pollinator Project Rogue Valley
Raptor Creek Farm and the Josephine County Food Bank
Rogue Basin Partnership
Rogue Valley Mentoring
Ashland/Talent Home Visit Conference of St. Vincent de Paul
SOCAN
Southern Oregon Educational Service District (SOESD)
Southern Oregon University Foundation
The Siskiyou Field Institute
Walker Elementary PTO
White Oak Farm and Education Center
The next funding cycle for Ashland Food Co-op's Community Grant program will begin in March of 2020.
More Co-op News