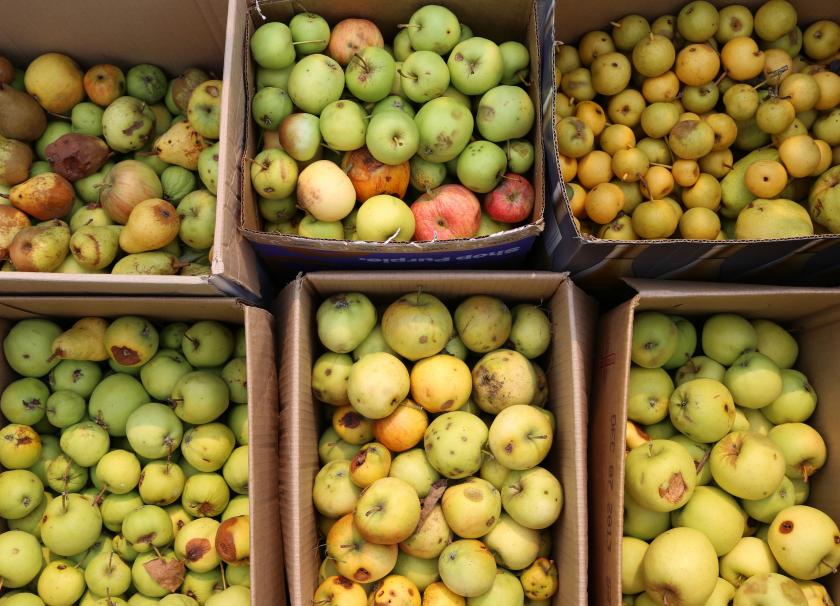 July 25th, 2018
Community Cider Backyard Fruit Drive
How often can you browse the shelf at your neighborhood grocery store, see a bottle of hand crafted, local cider and say, "Hey, I help make that!" Well, at the Co-op you can.
Apple Outlaw, in collaboration with the local community, is setting out for the third year to create a one of a kind hard cider, dubbed "Apple Outlaw Community Cider." Soon neighborhood fruit trees will paint the sidewalk and backyard fallen fruit will be ripe pickings for the deer. Instead of letting those pears, plums and apples go to waste, bring them to the Co-op for collection where Apple Outlaw is ready to help you turn that fruit into something more.
Place your unwanted fruit in cardboard boxes and bring it to the large wooden apple crate in front of the Co-op on one of the following weekends.
August 24 - 26
September 21 - 23
October 12 -14
Apple Outlaw will collect your fruit, press and ferment it at their 8-acre orchard and ciderhouse in the Applegate Valley. Last year we collected over 1,800 pounds of fruit for the first ever Community Cider. All the fruit was generously donated by YOU, the amazing Rogue Valley community. In that same spirit of community, Apple Outlaw donated a portion of the proceeds from the cider to the Ashland Food Project, just over $500 to be exact.
If all goes well, you'll be sipping on a Community Cider come February.
More Co-op News