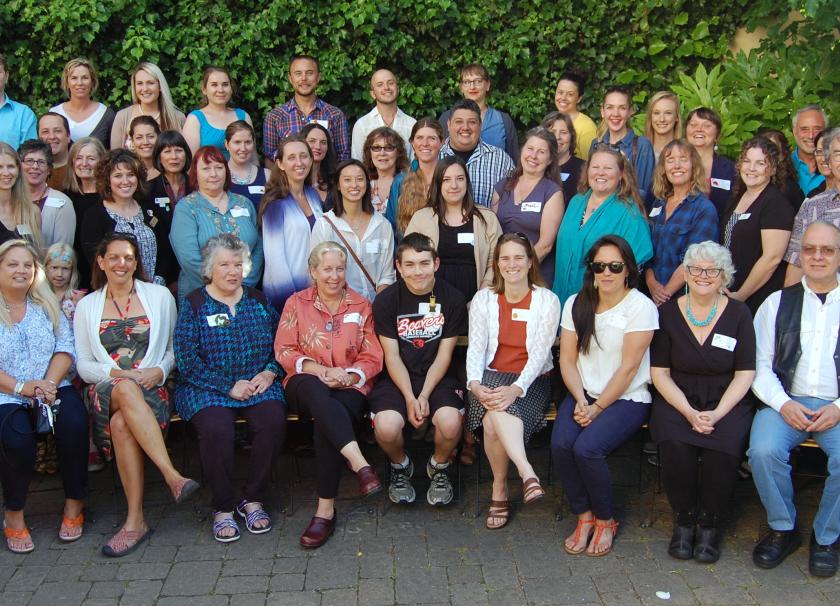 May 26th, 2016
Co-op + Community = A Perfect Match
At the Co-op, we are all about community. After all, YOU are why we are here and providing healthy, organic food to the Rogue Valley.
As a cooperative enterprise, there are seven principles we follow. We use them as guidlines to put our values into practice. Principle 7, Concern for Community, affords us the opportunity to give back to local nonprofits that do so much good in this beautiful place we call home.
This year, we donated $24,040 to 32 area nonprofit organizations at our annual Community Grants Dinner. The Community Grant Program is the highlight of Principle 7 and the most visible way we give back to the community.
Each year, the Co-op Board of Directors set aside a small percentage of sales from the previous year to fund the program. There are four categories for grants: environmental stewardship, environmental/sustainability education, education programs focused on food, nutrition and health, and food or supportive services for people in need. 
The maximum grant any nonprofit can receive is $1,500. The Grant Committee, which includes AFC board members, staff, and community members, reviewed all grants and allocated the funds.
Congratulations to the following nonprofits who received Community Grants this funding cycle.
Ashland Food Angels
Southern Oregon Education Service District Migrant Education Program
ScienceWorks Hands-On Museum
Klamath Bird Observatory
Boys & Girls Clubs of the Rogue Valley
Options for Homeless Residents of Ashland (OHRA)
Ashland Parks Foundation, on behalf of North Mountain Park Nature Center
Natives of One Wind Indigenous Alliance ~ Red Earth Descendants
Children's Advocacy Center of Jackson County
Rogue River School District #35
Outdoor Discovery Program Parent Advisory Committee
Multicultural Association of Southern Oregon/KSKQ Community Radio
Rogue Community College Foundation
ACCESS
Ashland Middle School- Rain and Fire-Wise Garden
Civil Liberties Defense Center
Asante Ashland Community Hospital
Pacifica, A Garden in the Siskiyous
Klamath-Siskiyou Wildlands Center
Southern Oregon Regional Environmental Education Leaders
Bellview Grange #759
White Oak Farm and Education Center
Lotus Rising Project
Bee Girl
Ashland Middle School- School-Wide Composting Project
The Siskiyou Field Institute
Southern Oregon University Foundation
The Family Nurturing Center
Southern Oregon Land Conservancy
The Rose Circle Mentoring Network
Rogue Climate
Lomakatsi Restoration Project
 
The next funding cycle for Ashland Food Co-op's Community Grant program will begin in February 2017. 
More Co-op News