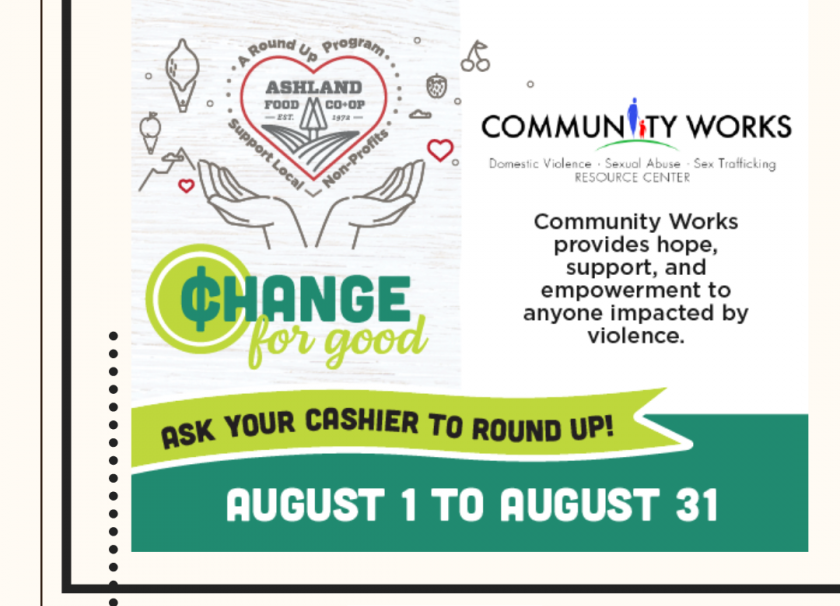 November 30th, 2021
August Change for Good Partner: Community Works
August's Change for Good Partner is
Founded in 1996, Community Works is the only domestic and sexual violence resource center serving Jackson County, Oregon. Community Works was created as a merger between three community organizations that had been providing crisis intervention in Southern Oregon since the mid-1970s. As a 501(C)(3) non-profit organization, Community Works is funded by government and private grants, the United Way, and the generosity of our community. All of their services are free and confidential.

Community Works is here to bring hope, support, and empowerment to those impacted by violence.
They provide crisis support, safe housing, and are in the community to help whenever needed.
Community works operates their programs, services, and activities in compliance with federal and nondiscrimination laws.
All genders are welcome. 
All services are free and confidential.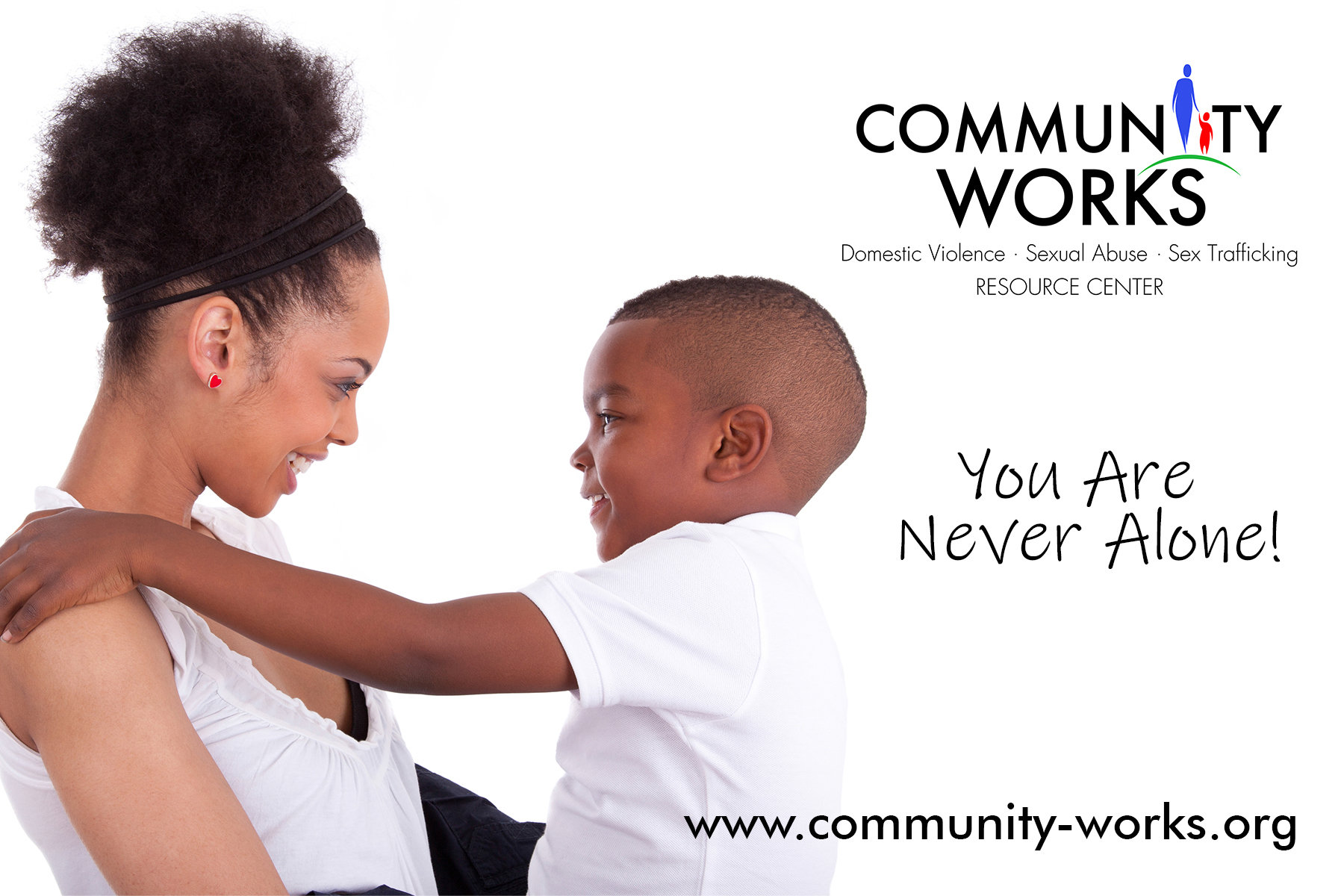 Community Works Programs and Services
Housing Services
Dunn House Shelter
Since 1977, Dunn House Shelter has provided emergency housing for those fleeing abuse.  This Dunn House Shelter size allows us to provide a safe home for up to 35 beating hearts who are escaping domestic violence, dating violence sexual assault, stalking, or sex trafficking. Forty-percent of those staying with us have children. We serve all genders. Each person, or person and their children, has their own bedroom, and there are four large common spaces, as well as green spaces and gardens, all with attention to being calm, trauma-informed, and to offer a place of respite for those escaping abuse. The Dunn House Shelter is the only emergency shelter in Jackson County, Oregon for those fleeing violence, and it is staffed 24/7 with advocates. There are English and Spanish-speaking advocates who provide emotional support, safety planning, action planning, and support survivors in obtaining safe housing after they leave the emergency shelter. Because the Shelter is always staffed, these services can be offered every hour of every day. Approximately 1% of those who stay at the Dunn House are earning a living wage when they arrive. While the model of the Dunn House is a 30-day stay, due to the affordable housing crisis in Jackson County, Oregon, many residents are staying far beyond that amount of time. There has been a 50% increase in the number of days someone is staying at the Dunn House over the past five years. Ninety-percent of Dunn House residents move into stable housing.
Transitional Living Program 
For the past two decades, Community Works has been providing transitional housing to survivors ages 16-24 who are homeless. They are able to live rent-free for up to two years in one of the transitional living units of which Community Works has an ongoing relationship with the landlord. While they are living in one of these units, they receive ongoing supportive services through case management, life skills classes, and support in becoming employed and completing their education. Eighty-six percent of those who complete the program enter into permanent housing. Many of those who are in the program have young children of their own.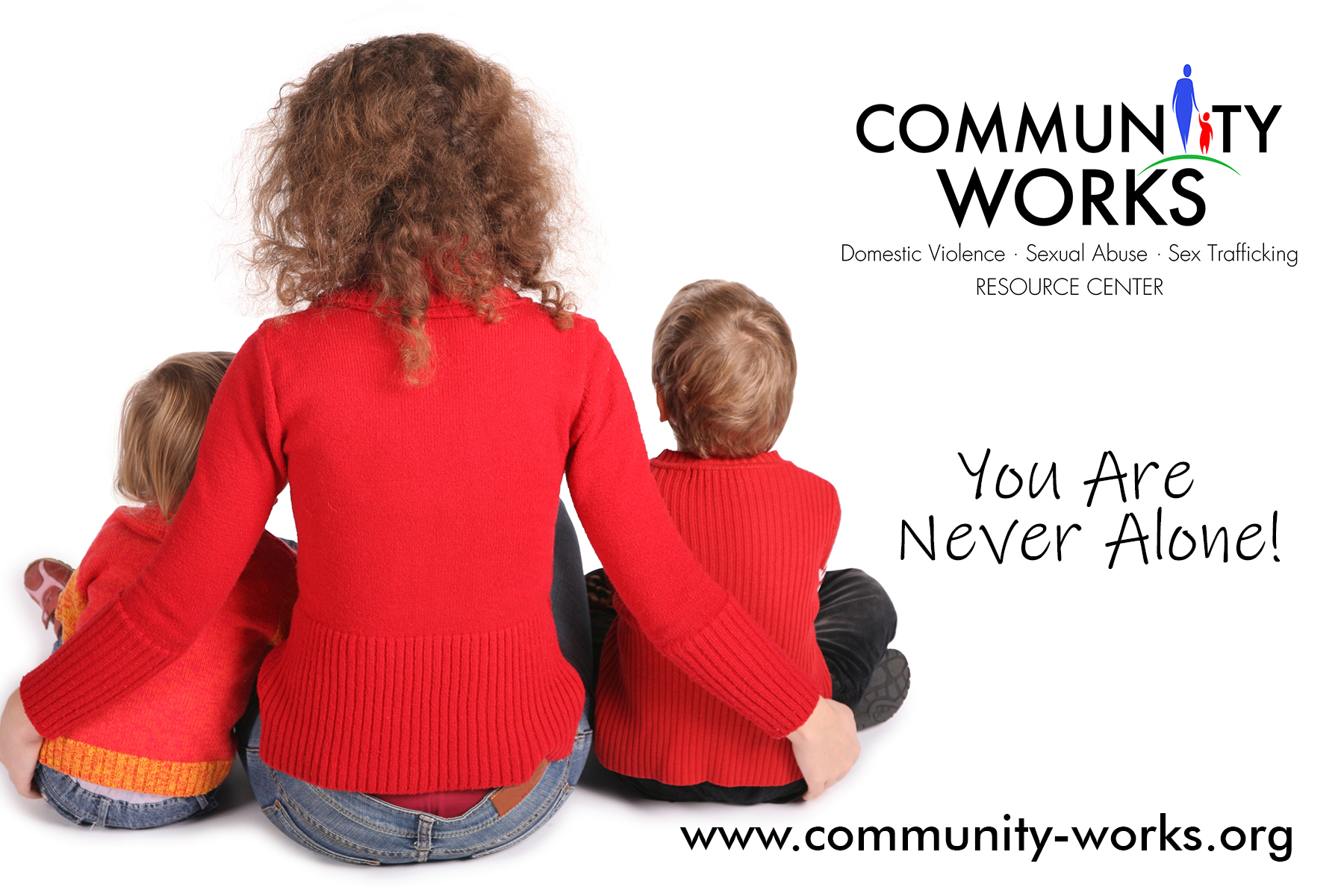 Mobile Advocacy
Co-Located Advocates 
Our agency recognizes the need and importance for our advocates to be in the community supporting victims/survivors. We have a proactive approach to provide services by having staff in the community in order to literally meet survivors where they are, and to be accessible for survivors to access our services. Our mobile advocacy team has grown 180% over the last five years because of the success of reaching survivors, as well as partnering with other systems. We serve nearly 2,000 survivors annually by being out in the community. We partner with 20 different locations in Jackson County, and we have advocates who are out-stationed and embedded within the following locations in our community: the Jackson County Circuit Court; the Department of Human Services Child Welfare and Self-Sufficiency offices in both rural and urban areas of our county; health care providers in both rural and urban areas in our county; and, three different law enforcement agencies.  
Lethality Assessment Program
In addition, we have the Lethality Assessment Program (LAP) that since its inception in 2015 has seen major success. This program coordinates the efforts of all law enforcement agencies in our county with Community Works' advocacy services. The LAP process begins when law enforcement arrives on the scene of a domestic violence call. Using an evidence-based assessment tool, all high lethality survivors are connected immediately, via phone, to Community Works' advocates on a designated line that is answered 24/7. This call allows survivors to enter into our Dunn House Shelter if they choose. Additionally, they are connected with law enforcement advocates for ongoing supportive services. Last fiscal year, this program provided crisis intervention services to nearly 400 survivors. Ninety-six percent of those screened in were met with services by our advocates; these services might otherwise have never been offered or known to a survivor, and a survivor who is in a very dangerous situation. Instead of law enforcement repeatedly responding to the same home, survivors are met with advocates and supportive safety services. Instead of the nearly dozen people who had been murdered because of domestic violence the year prior to implementing this program, the number of people who are killed has been dramatically reduced.
Support Groups
Our advocates also provide weekly support groups in our community. The groups use the Trauma Recovery Empowerment Model curriculum. They are offered in English and Spanish. We have certain groups that are culturally specific or trauma specific based on the needs of our community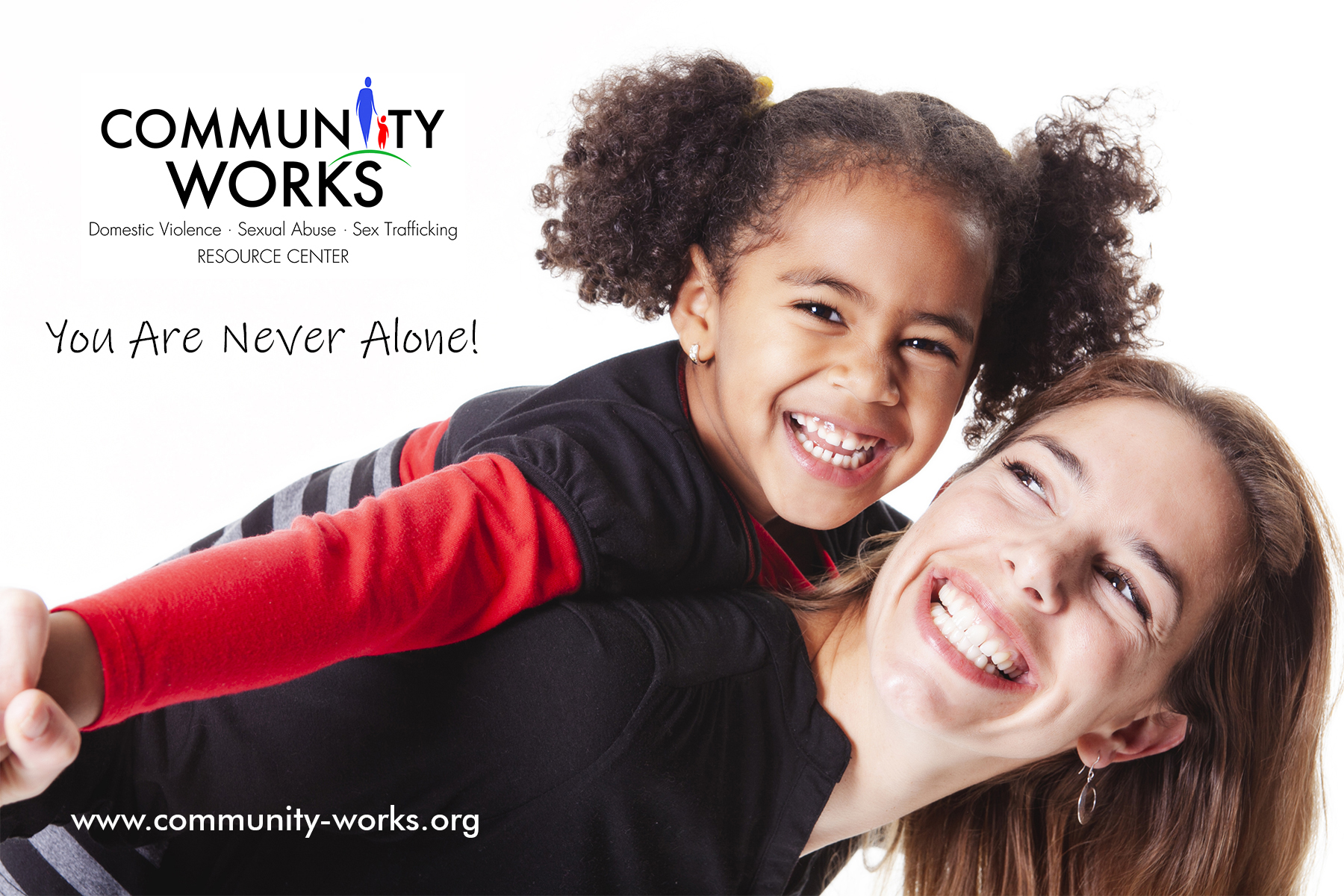 Crisis Intervention
HelpLine
We offer a crisis line, HelpLine, that has been in Jackson County for nearly 50 years. This crisis line is answered every hour of every day by advocates. Those who need support regarding domestic violence, dating violence, sexual assault, stalking, or sex trafficking may access our services 24/7. 
Sexual Assault Hospital Response 
We also have sexual assault advocates who are immediately called out to a hospital in Jackson County, in conjunction with a Sexual Assault Nurse Examiner, to provide emotional immediate, and then ongoing, support to a survivor obtaining a forensic exam after a sexual assault. All survivors of sexual assault receive follow-up supportive services.
Sex Trafficking
We have a sex trafficking intervention program. This includes an advocate who specializes in providing sex trafficking survivors advocacy support. Our agency initiated the multidisciplinary Jackson County Coalition against Sex Trafficking Team, that is run by our Sex Trafficking Intervention Coordinator. This team has been certified by Oregon's Department of Justice. Its work includes coordinated efforts to respond to survivors, hold perpetrators accountable, and provide community awareness and education.
Schools
Since 1996, Community Works has been providing support groups for children in the local school district who have experienced domestic or sexual violence. These are weekly intervention and prevention groups that teach pro-social skills, healthy relationships, and the belief system that everyone deserves to be safe and it is never okay to exert power and control over someone else.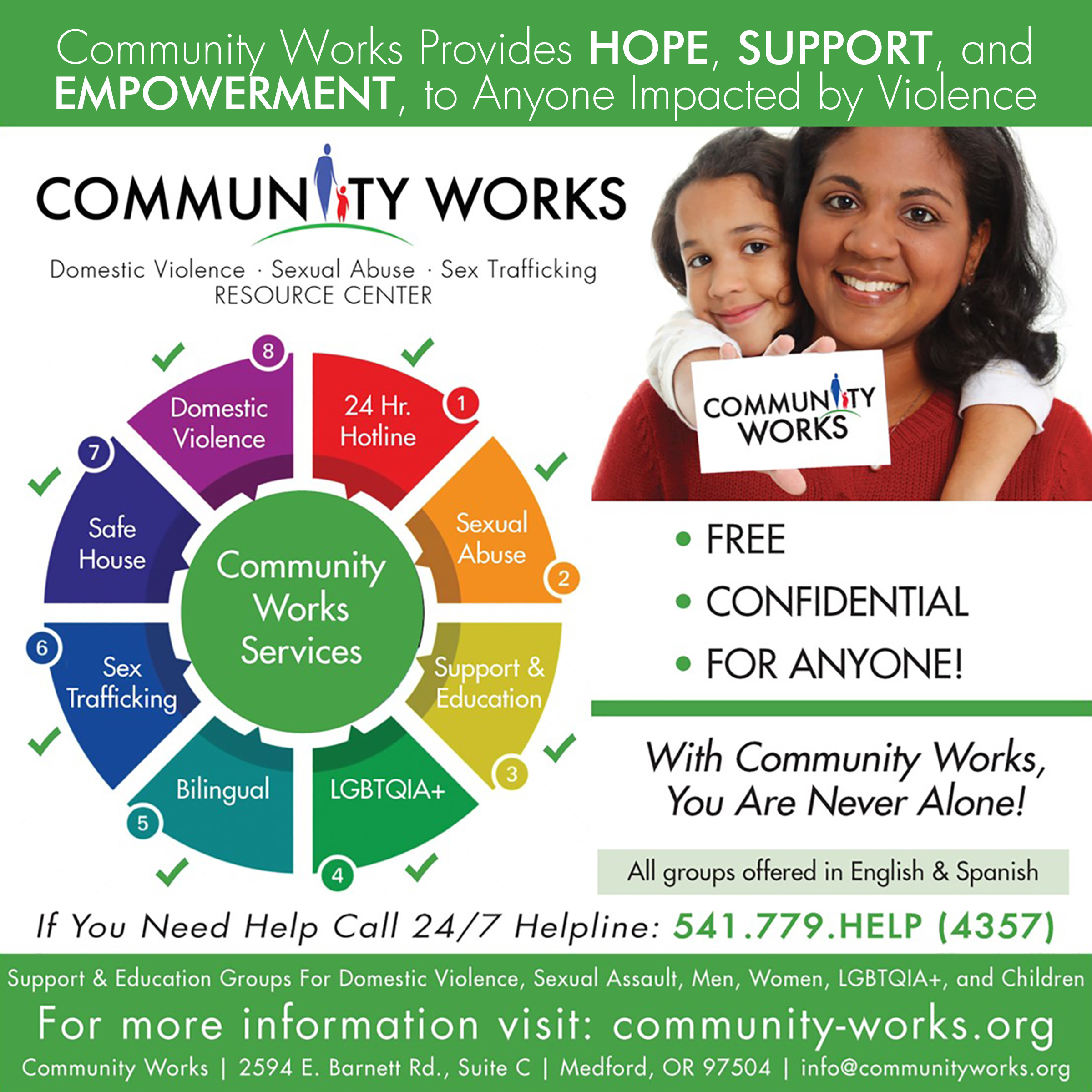 To learn more about this local nonprofit and the work they are doing in our community please visit
https://www.community-works.org/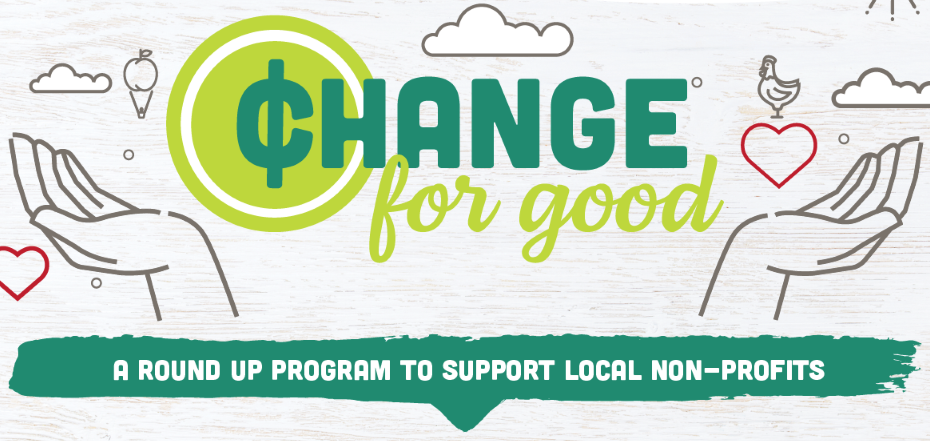 The AFC Gives committee focuses on ways that the Co-op community can support local organizations and groups doing important work in the Rogue Valley.
2020 was the first year of Change for Good, a register round-up program to benefit a slate of ten organizations, voted on by Co-op owners, through the cumulative donations of shoppers choosing to round-up their shopping total to the nearest dollar.
From one cent to 99 cents, it all adds up to feeling good about supporting the community.
More Co-op News