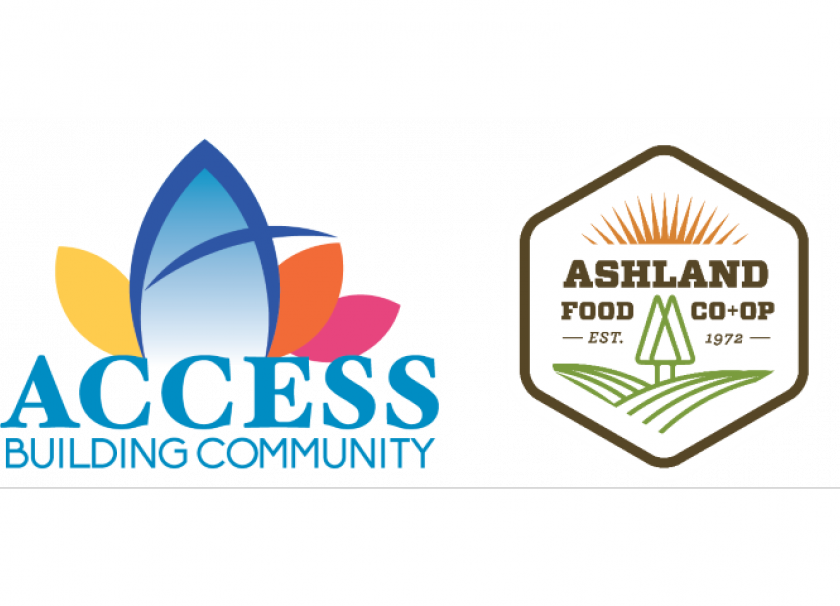 March 11th, 2019
Ashland Food Co-op Celebrates 20-year Partnership with ACCESS
We are proud of a partnership with ACCESS that has benefited the community immensely over the past twenty years. Read on for more about the partnership, or watch the short video below.
---
For 20 years, the Ashland Food Co-op has been an integral part of helping ACCESS feed people experiencing food insecurity in Jackson County. Their support has equated to providing 434,848 meals to those most in need in our community.

"We are so thankful to Ashland Food Co-operative for supporting our food share gardens for the past 20 years. With their help we have been able to incorporate more fresh fruits and vegetables into the diets of food pantry guests throughout Jackson County," ACCESS Nutrition Director Rachael Ward.

Since 2000, the Ashland Food Co-op has held a year-round coupon scan program that has amounted to $70,466 in donations to support ACCESS' Nutrition Programs.

The Ashland Food Co-op has also supported ACCESS' Food Share Gardens through their grant program by providing close to $10,000 in grant support during the last five years. These community gardens help support the nutritional needs of local ACCESS food pantries and partner agencies. Gardens are operated by local community volunteers who plant, maintain and harvest the crops. In addition to learning valuable gardening techniques, volunteers can enjoy some of the bountiful excess harvest.

While it may seem like ACCESS is the primary beneficiary in this partnership, that is not entirely so, says Emile Amarotico, the Co-op's General Manager.  "Whenever asked what can the Co-op do to address hunger for those who cannot afford healthy food?, it is of great comfort to know that we can best serve these needs by focusing on our retail grocery service while supporting ACCESS in one of its core competencies of providing food assistance to those in need."

More than 33,000 community members in Jackson County are unsure from where their next meal is coming. Of those, 25% are children who feel hunger's impact on their overall health and ability to perform in school. Partnerships like the one with Ashland Food Co-op enable ACCESS to provide essential food, warmth and shelter to our most vulnerable residents throughout Jackson County.
 
More Co-op News