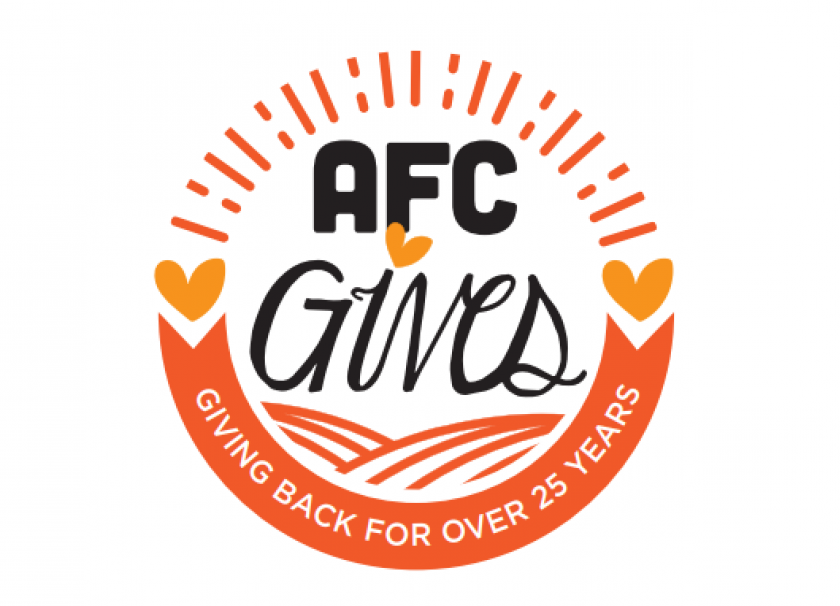 February 12th, 2020
Apply for an AFC Gives community grant
For over 25 years, the Ashland Food Co-op has been re-investing in the local community by awarding grants to non-profit organizations doing important work in the Rogue Valley. Putting the seventh cooperative principle, "concern for community," into action, over $30,000 was donated in 2019 - and in 2020, there are even more opportunities for non-profits.
Click here to apply for a 2020 community grant.
In 2020, the AFC Gives committee is excited to offer the option to apply as a "Change for Good" participant. When shoppers choose to round-up their cart total at checkout, that amount is added up and donated to the highlighted organization for that month.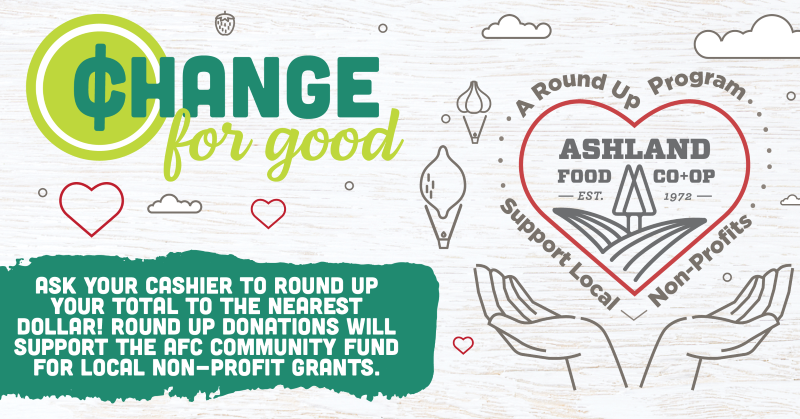 While up to $1,500 is awarded per community grant, "Change for Good" participants could receive even more - in addition to the extra visibility your organization will get through tabling at the Co-op and being featured in Co-op marketing promotions. 
Preference is given to projects that address two main issues important to the Co-op: 1) a sustainability component that relates to creating a smaller environmental footprint and/or 2) how the project supports equity, diversity, and inclusion. The deadline to apply is Wednesday, March 18, 2020 at 9pm, so review the application page and help strengthen our community of caring.
If you would like to learn more about the grant application process, join AFC Gives committee members on Wednesday, February 19 at 6:30pm at the Co-op classroom to review and discuss the application. 
More Co-op News