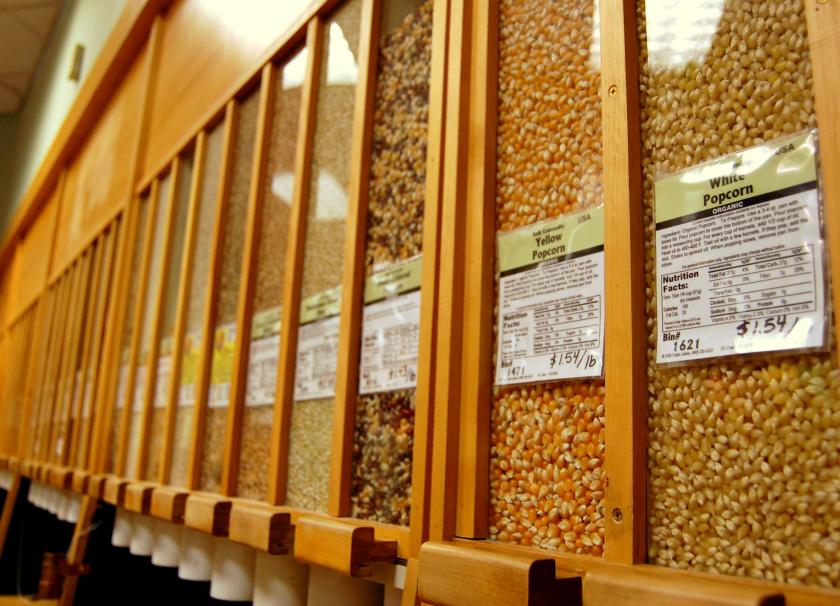 June 3rd, 2016
6 Reasons to Buy in Bulk
Bulk bins have been a staple at the Ashland Food Co-op since we opened our doors in 1972. For good reason too, buying in bulk is better. Better for your pocket book, better for the environment, and better for your belly. Here's why.
6 Reasons to Buy in Bulk
It's fresh! Our bulk bins are filled up, rotated and cleaned on a regular basis, giving our customers extremely fresh bulk goods.
 
You save money. The average savings in the bulk department is around 30%, compared to their prepackaged counterparts. Quinoa rings in at a whopping 73%, and black beans ring in at 80% savings.
 
Less trash. Bulk allows you to reduce your footprint by eliminating packaging. Simply buy some ball jars, or save jars from purchased items like peanut butter. Then, weigh your container(s) on the bulk scale; write down the weight, and voila! You are ready to buy your heart out in bulk.
 
It tastes better. The turnover in our bulk department is remarkable and it shows in the flavor. Try our bulk black beans and tell us if they aren't the best you've ever tasted (don't forget to cook them first!).
 
Be adventurous! Bulk buying allows you to try a little or a lot of a new food. It's the perfect opportunity to test out that weird grain everyone is talking about (yes kee-NO-ah, we're looking at you).
 
Quality. Our bulk department houses the highest quality ingredients we can source. We take great pride in our bulk department, and hope you make it part of your weekly shop.
Sometimes the Bulk Department can be intimidating. Don't be afraid to ask our friendly Staff about the many foods available or the process of bulk-product purchasing. To help you get inspired on your bulk buying journey, here's one of our favorite recipes that utilizes popular bulk pantry staples. 
More Co-op News