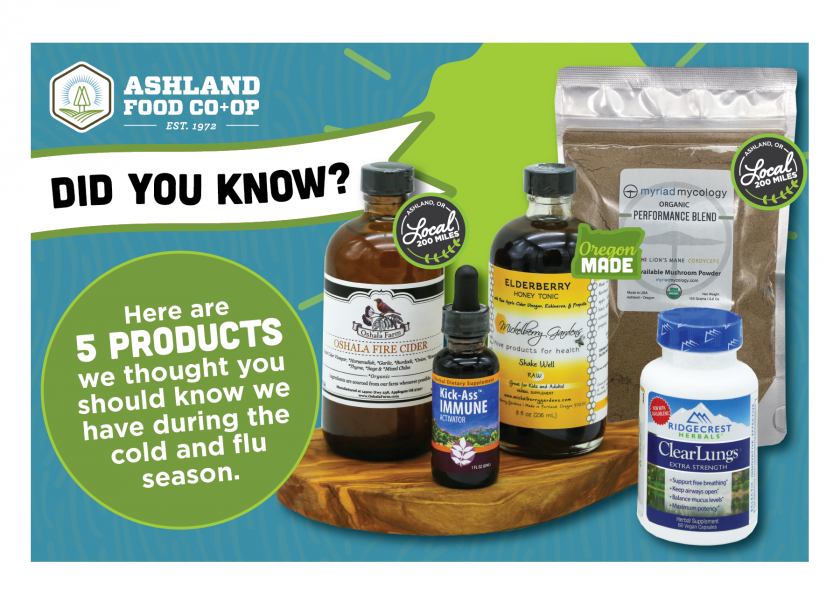 February 28th, 2020
5 Things You Didn't Know the Co-op Carries for Cold, Flu & Immune Protection
Wishgarden Herbs - Kick Ass Immune: Your total frontline immune defense!
 
Oshala Farm - Oshala Fire Cider: Locally made in the Applegate. It tastes so good you could craft a healthy dressing with this fire cider!
 
Mickelberry Gardens - Elderberry: Great Immune support for kids and adults. Made in Oregon.
 
Myriad Mycology - Performance Blend: Locally made in Ashland and Certified Organic. Beta Glucan is found in this product and is great for your immune system. Learn more about Myriad Mycology products and the power of mushrooms.
 
Ridgecrest Herbals: Clear Lungs Extra Strength - Keep airways open and your mucus levels balanced during this year's cold and flu season.
 
More Co-op News