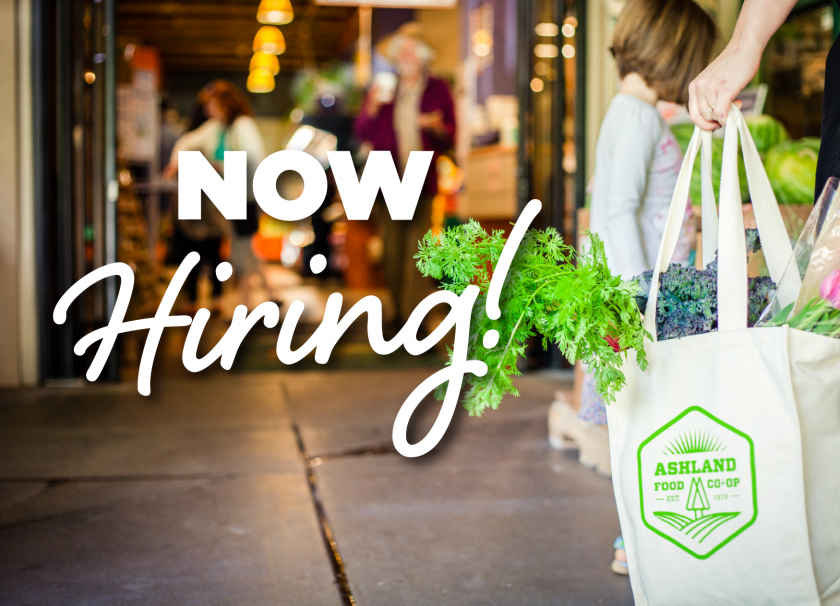 Prepared Foods Manager/Executive Chef
Are you ready to get off the hospitality burnout track? Would you like to spend most evenings, weekends and holidays with your family? You can do all of this while maintaining your passion and commitment to delivering excellent food and service, and providing heartfelt leadership in a mission driven enterprise. We have a rare opportunity for you to join one of the most dynamic organizations of its kind in the nation. We are seeking an experienced Prepared Foods Manager with proven leadership skills for our multimillion dollar a year Prepared Food and Bakery operations. Our Prepared Foods Manager is also a key member of our Management Team, which is responsible for executing the organizational strategy, as well as developing our policies and operational procedures.
Our Prepared Food and Bakery team of 50+ members produces and serves foods made with the highest quality ingredients, with a focus on local and organic, and meeting a diverse set of dining preferences including Meat, Vegetarian, Vegan, Wheat Free and Raw.
Here are some of the great things we have to offer:
Competitive Salary
Bonus Plan
Annual Profit Sharing
Quality of Life Scheduling
Medical, Rx, Dental, Vision, Life and Disability Insurance
Flexible Spending Accounts for Medical and Dependent Care
Generous Paid Vacation
Paid Sick Time
Excellent 401k plan with guaranteed company match
Great team-oriented work atmosphere
Employee Discount
Candidate Requirements include:
5 plus years of experience as an Executive Chef, Operations Manager or equivalent in a high volume and/or multi unit setting
Excellent verbal and written communication skills
Proven ability to lead and develop team members to maintain high quality standards for food and beverage service
Experience overseeing and coaching multiple department managers
Proven ability to facilitate effective meetings and motivate teams to produce results with tight timeframes while simultaneously managing several projects
Interviews, trains, supervises, coaches, schedules and evaluates staff
Proven record of delivering exceptional guest services
Plans and directs the administration and planning functions of the Prepared Foods and Bakery department to meet ongoing needs of the operation
Implements effective controls of food, beverage and labor costs
Ensures compliance with health, safety and sanitation standards
Strong organizational and time management skills
If you're a high-energy team player with at least 5 years of food and beverage management experience in a high volume and/or multi-unit food production and service environment we want to hear from you! Please apply below and attach your resume and cover letter.