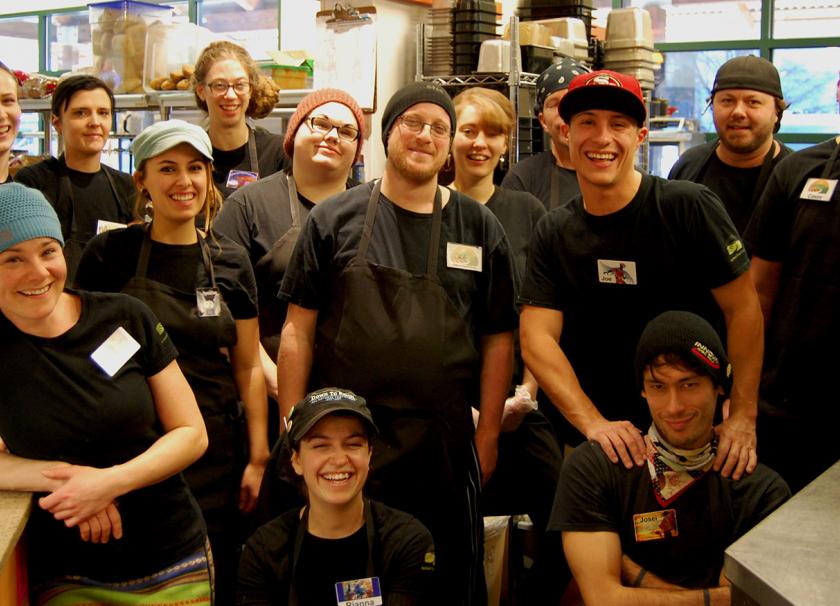 Prepared Foods Department Shift Leader
The Ashland Food Co-op is looking for hardworking, self-motivated people to join our Prepared Foods Department!
Ashland Food Co-op is the region's only Certified Organic Retailer and we are proud to offer our community delicious, healthy prepared food options. We are dedicated to providing the best customer experience and the highest quality food and products to our shoppers each day.

We provide a fun, professional workplace with opportunities for participation, empowerment and growth in an environment of mutual respect and cooperation. At the Ashland Food Co-op, we put people, principles, and the planet before profit and take care of our employees with this principle in mind. We offer competitive wages with regular pay increases, shift differential and weekend pay. Some of our outstanding benefits include: excellent medical, dental, and vision benefits, generous paid vacation, paid sick days, matching 401K plan, 15% employee discount on all store purchases….and many more!
Job Summary: To assist in leading the daily operations of the Prepared Foods Department in accordance with department policies and procedures.
Qualifications:
Supervisory experience preferred
Current Oregon Food Handlers Card
Ability to stand throughout the shift and the ability to lift up to 50 lbs.
Schedule flexibility – must be available to work up to 40 hours per week, any shift or day of the week, including weekends and holidays.
Natural and organic food knowledge is a plus
General Responsibilities:
Assist in monitoring the day to day department operations
Assist in training employees in department procedures and safe working procedures and monitor on a consistent basis
Prepare and ensure sanitation for product processing and handling according to the Dept. of Agriculture, Organic Handling standards, and department procedures
Maintain safe working conditions
Excellent communication skills with a positive and upbeat attitude
Greet and interact with customers in a friendly way
Provide prompt, attentive, and helpful customer service
Reliable and punctual attendance for all scheduled shifts
Treat all coworkers positively and respectfully, and lend a hand willingly when needed
Work quickly and follow procedures
If you are interested in joining the Co-op team, please complete our Employment Application to be considered for employment. You can scan the QR code, visit our website at www.ashlandfood.coop, or pick up an application at our info desk on your next visit. We look forward to hearing from you!