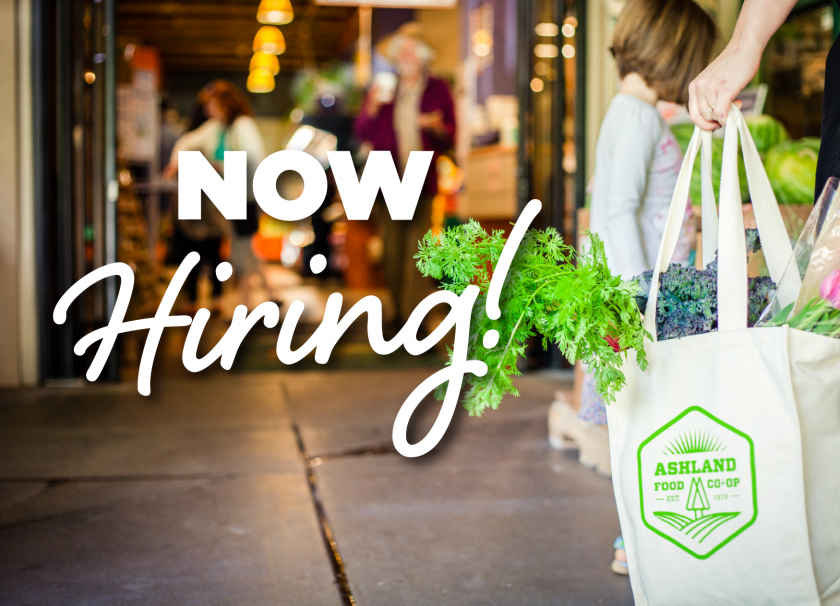 Grocery Manager
We have a rare leadership opportunity for the right person to join one of the most dynamic food co-ops in the nation. Ashland Food Cooperative is seeking an experienced Grocery Manager with strong leadership skills to join our Management Team in beautiful Ashland, Oregon. Ashland Food Co-op has $31+MM in sales and 170 employees. The Grocery Manager reports to the Store Manager.
Job Summary: The Grocery Manager is responsible to participate as a member of the Management Team, to coordinate and supervise department operations and personnel consistent with policies and procedures. The Grocery Manager is to purchase and attractively merchandise products, meeting department objectives for sales, margin, labor, and inventory turns.
Here are some of the great things we have to offer:
A great cooperative, team-oriented work atmosphere.
Flexible scheduling for work/life balance.
Competitive salary.
Quarterly Productivity Bonus and Annual Profit Sharing opportunities.
Competitive Medical, Rx, Dental, Vision, Life Insurance, Short and Long Term Disability.
Flexible Spending Accounts.
Paid Sick Benefits.
Generous Paid Vacation.
401K Plan with company match.
15% employee discount.
Qualifications and Competencies:
Experience supervising employees.
Familiarity/experience with natural and organic foods.
Experience serving the public.
Good communication skills, good listening skills, ability to give clear instructions.
Experience and proficiency using computer programs including word processing, spreadsheets, email, etc.
Experience working within departmental budget objectives for sales, margin and labor goals.
Demonstrated ability to follow through on commitments.
Demonstrated ability to handle multiple demands.
Strong organization and time management skills.
Application Process: If you are interested in joining the Co-op team, please click the Apply Online button below, or pick up an application at our info desk on your next visit. We look forward to hearing from you!