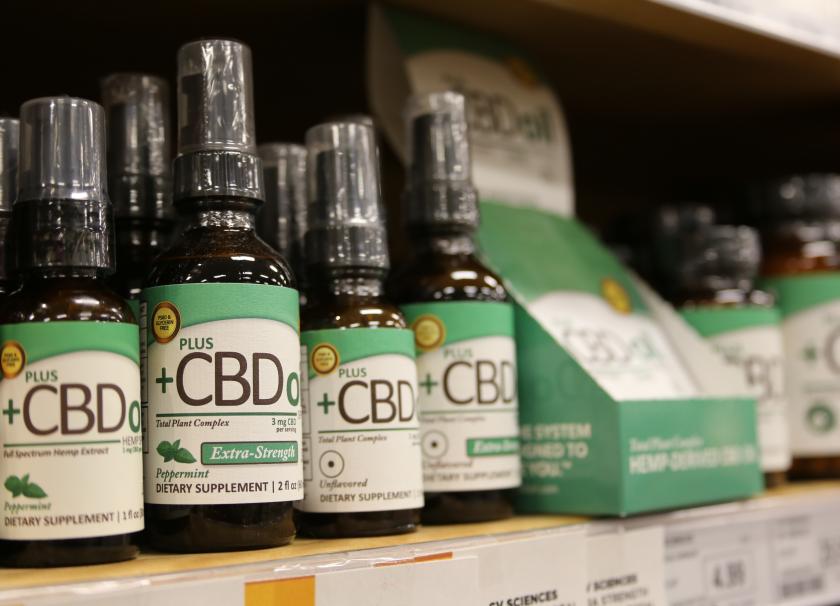 December 21st, 2018
Understanding CBD
The world of CBDs is continuing to grow, adding to our already vast assortment of medicine available, and sometimes adding to the questions we have about it. We asked our Wellness team to answer the five most common questions about CBD here at the Ashland Food Co-op.
How is CBD different from what I might find in a dispensary?
CBD is derived from industrial hemp, this is a member of the cannabis family but defined as naturally low THC: less than 0.03%.
CBD: Cannabidiol: Does not have intoxicating or psychoactive properties. CBD products are sold in most US States and used by a wide demographic.
THC: Tetrahydrocannabinol: May be better known for its psychoactive properties which can give users a sense of euphoria. Products with detectable levels of THC can only be sold in licensed dispensaries.
What does Full Spectrum Hemp mean and why doesn't the product say CBD?
Full-spectrum hemp oil refers to when the pure oil extracted from hemp, this contains all the same cannabinoids and compounds found in the original hemp plant. Unlike isolated or synthetic cannabinoids, full-spectrum hemp oil contains an array of cannabinoids, as well as many essential vitamins and minerals, fatty acids, protein, chlorophyll, fiber, flavonoids, and terpenes. Some CBD products may have an isolated form of CBD or may in fact not be sourced from industrial hemp. That is why it is important to read labels and review third party testing. We require third party testing before putting any CBD on our shelves!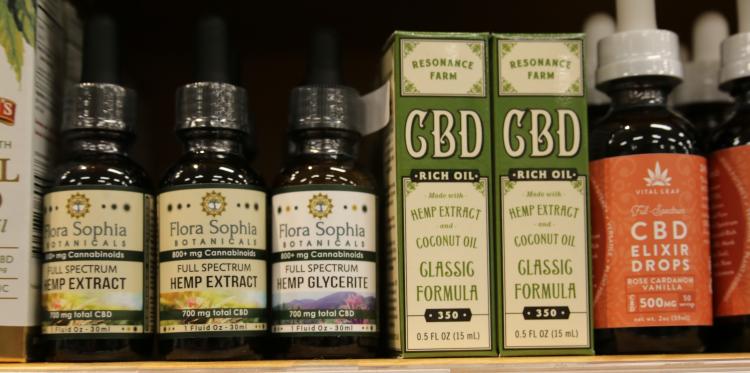 Why are some products so expensive and others not?
This could be a number of things:
Whether the hemp is active/decarboxylated. This basically means that the hemp has been heated up. The heating process removes an acid component, thus making the hemp bio-available or easy for your body to absorb.
What form is the hemp? Some products contain CBD as well as the naturally occurring fatty acids, chlorophyll and other constituents. Other products may only have CBD with all of these other constituents removed. This also refers to Full-Spectrum Hemp.
Will CBD help me sleep?
Perhaps! As with most supplements nothing can be guaranteed. CBD or Cannabidiol stimulates the Endocannabinoid system with our body, and promotes homeostasis. This could have a wide array of health benefits. We like to think of this approach as dealing with the cause as opposed to the symptom.
How much CBD is the correct amount?
CBD is such a new product that we do not have exact quantities specified; it is rather a case by case decision. We recommend starting low and slowly building up, as well as speaking to your doctor for some more formal guidance.
Interested in learning more? Christina Sasser, CEO & Co-Founder of Vital Leaf, will be leading a lecture in our Free Monday Night Lecture Series, on January 14th, 6-8 PM on "Navigating the World of CBDs." Click here to find out more about this event.
More Co-op News