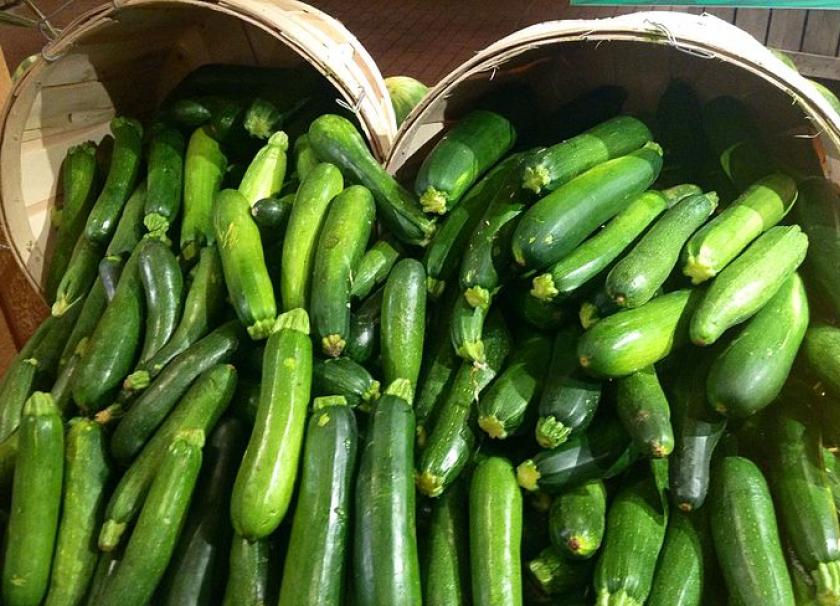 July 28th, 2015
The Time of the Zucchini
Tis' the season of zucchini! The summer squash, if not already, will soon be filling up your garden. It's time to pull out your recipes for zucchini bread, zucchini brownies, or zucchini fritters and get cooking!
From baking to sautéing to frying, zucchini is very versatile. But there may be some uses you haven't tried, such as substituting zucchini in your kimchi recipe or replacing noodles with zucchini in your favorite lasagna.
Along with its many uses, zucchini has many health benefits.
With a high dietary fiber and water content, it aids digestion
Rich in Manganese, Vitamin C, and Omega-3 fatty acids
Contains vitamin A, magnesium, folate, potassium, copper, and phosphorus
By the end of summer, you may soon be all zucchini-ed out. But before placing your zucchini curbside in a box marked "FREE", consider its many health benefits and all the creative zucchini recipes you haven't tried yet.
For recipes featuring zucchini, see some of our favorites!
Laura Pfister, Media Coordinator
More Co-op News