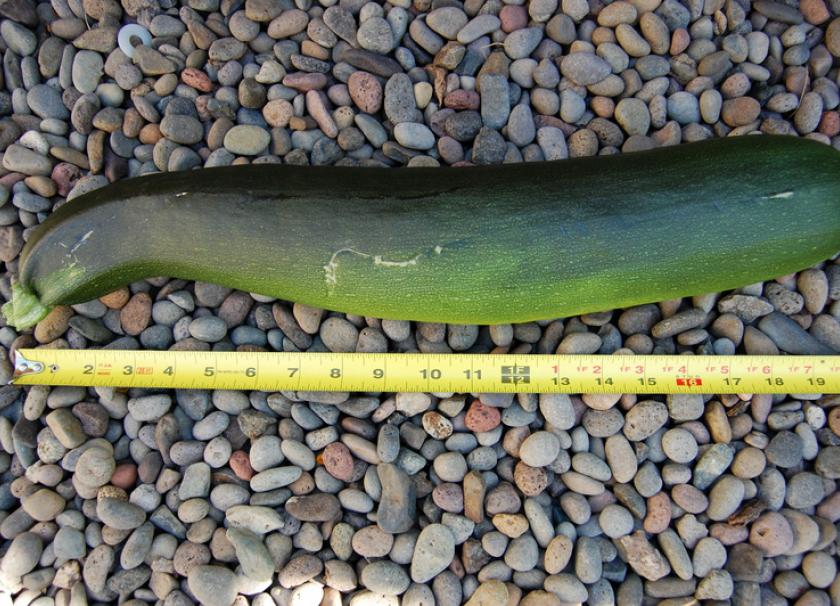 August 28th, 2014
Size Does Matter
Upon returning from a 5 day vacation, I did a garden check and discovered a pair of 19 inch zucchini tucked under  a leaf.  Once summer squash flowers are pollinated, it's only a matter of days before they are ready for harvest and 5 days was just too long to leave these squash on their own.  So far the perfect craft project for over-size zucchini has eluded me so sadly they become compost.
The ideal eating size is a 2 inch or less diameter and a 6 to 8 inch length.  Slightly larger squash like 10 to 12 inches are fine for stuffing and baking or grating and freezing for zucchini bread.  Once squash exceed 12 inches, game over, they are compost.
Check out the recipes on our ashlandfood.coop website for both sizes:  Zucchini Fritters, Zucchini Parmesan Crisps, Zucchini Bread, Zucchini Muffins, just to name a few!
More Co-op News