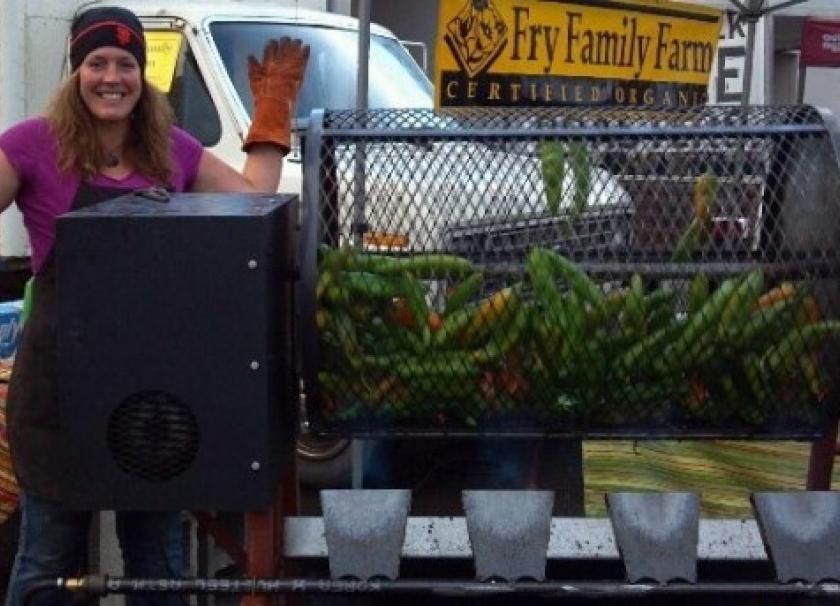 September 4th, 2014
Green Chile Roasting at the Co-op!
Save the date, Saturday, September 20 from 11am to 2pm.

Thanks to Fry Family Farm we will once again be roasting green chiles out front of the Co-op. Frys are providing both the roaster and the green chiles fresh from their Medford farm. All you have to do is place an order for the amount you need and they will custom roast them for you. Then you can pay for your purchase inside the store. Order just a few peppers or several pounds!

Care to sample before you buy? Please do and you might want to wrap up a slice of green chile in a freshly made corn tortilla. We'll be making them on the spot from our bulk department's certified organic masa. Pick up a few pointers for making your own fresh tortillas at home, plus a recipe.
More Co-op News