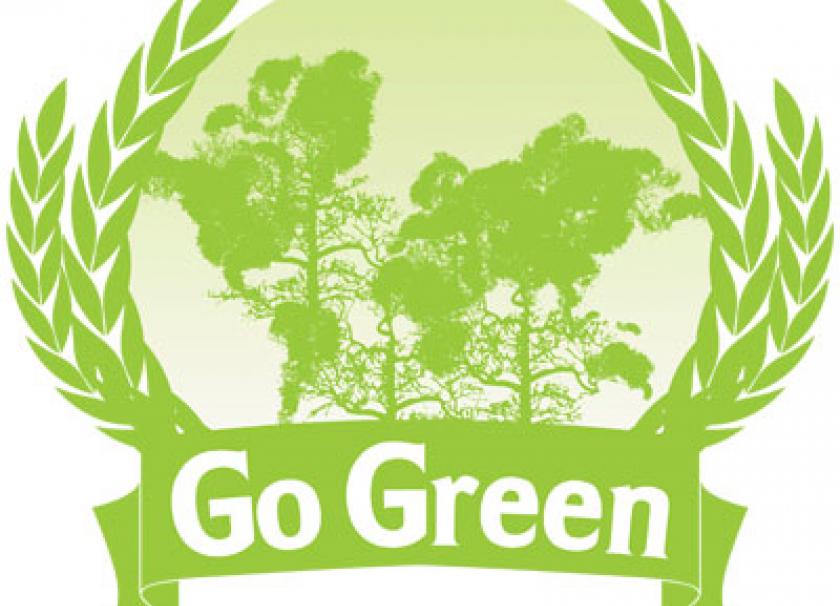 April 15th, 2015
Go Green for Earth Day!
How do your green your life?
Do you ride a bike to work, shop in bulk or bring your grocery bags? Do you ponder about choosing organic, local products over conventional, factory-farmed ones? These are choices we make every day, and now we bring you another one.
Co-op Owners can now opt-out of printed receipts! This simple step reduces the unnecessary clutter of paperwork in our pockets, purses and streets. Wait a minute, but how will I know if I've been properly charged, or keep track of my monthly budget? We email you a copy of your receipt within minutes of your transaction. Easy-peasy! 
Sustainability Coordinator Stuart Green guesstimates that if half of our owners opt-out of receipts, it would reduce our receipt usage by up to 35%. Want to take the leap? Stop by the store on Earth Day, Wednesday, April 22nd and we'll help make it happen, or change your information online at www.ashlandfood.coop/paper-free and emailed receipts will begin on Earth Day. 
Wait that's not all!
In celebration of Earth Day, we'll be sweetening the bring-your-own cup discount! On this day only, we'll offer a 50¢ discount for people who choose to bring their own cup. With an average of ___ cups of drip coffee sold each day, we can significantly reduce the amount of single use cups that end up in the landfill. Grab your stylish reusable mug, and treat yourself to a tasty beverage (don't worry, we'll email the receipt).
More Co-op News