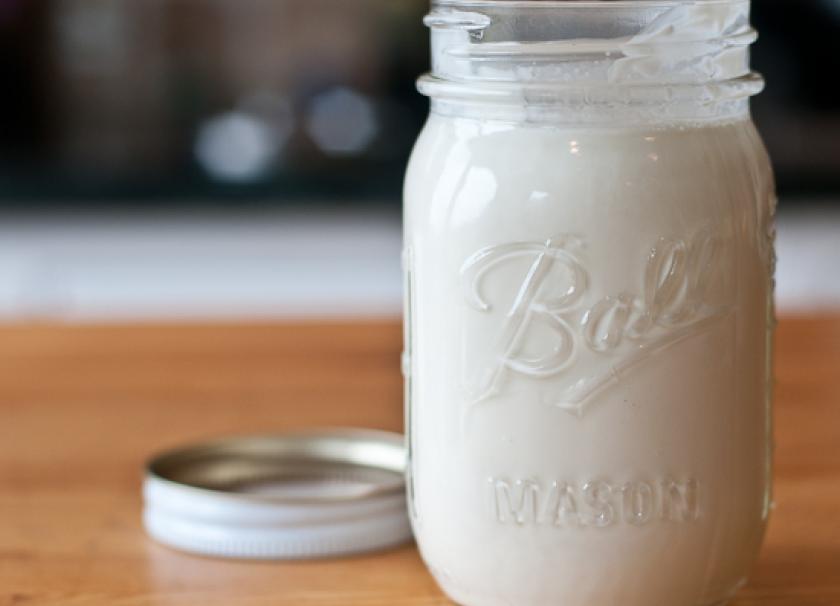 September 25th, 2014
Get Cultured
Fermenting dairy products is not a new idea.  Cave drawings from 4000 BC show humans enjoying their homemade or should I say cavemade dairy drinks.  Little crusts of cheese have been found in Egyptian tombs.  Quality fermented dairy foods were a mark of sophistication in Greek-Roman times so the ultimate insult was to call someone a "barbaric milk drinker". 
The process of lacto fermentation converts the lactose sugars into lactic acid, an antibacterial.  Lactic acid also predigests the casein or protein in milk making it much more digestible than non-fermented dairy. 
It is surprisingly easy to make cultured dairy products like buttermilk, yogurt and crème fraiche.  The starter and time do all the work, no stirring or sticking to the pot.  To make crème fraiche, add two tablespoons of buttermilk to a pint of cream, preferably not ultra pasteurized. Pour into a quart canning jar with a ring and seal or screw cap.  Let the mixture sit out on your counter for about 24 hours.  It will thicken and culture on its own.  Store in the fridge and use as needed.
Once you've made your own crème fraiche, you will always want to have this simple cheese on hand for cooking, using as a base for dips, topping fresh fruits or even baked potatoes, on and on!
More Co-op News