July 2nd, 2013
Food Safety for the Fourth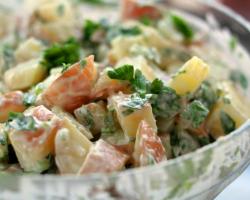 The fourth of July is a great time to go camping, enjoy picnics and BBQ with friends and family. Following a few simple tips will ensure you have a fun food safe holiday.
Wash your hands before you work with food, whenever you change tasks, and after you are done. Keep in mind hand sanitizer does not replace hand washing when it comes to food safety.
Avoid cross contamination, change cutting boards and wash hands and knives with hot soapy water in between tasks. When camping, bring bleach so you can sanitize your tools. Approximately ½ tsp to 3 gallons of water is a good ratio.
Know your temperatures and have an instant read thermometer with you. Steaks, Roasts and Fish need to be cooked to an internal temperature of 145, Pork and Ground Beef to 160 degrees and Poultry 165 degrees.
Food should not sit out of refrigeration for more than 2 hours; if the outside temperature is above 85 degrees then this time reduces to 1 hour.
Serve food on small platters and replenish often so that you can keep the majority of your food in the cooler or refrigerator until you need it.
If you are feeling uneasy about eating food that you feel maybe sat out too long and got too warm, just toss it out.
Wishing everyone a fun and food safe holiday!
Michelle, Deli Manager
More Co-op News