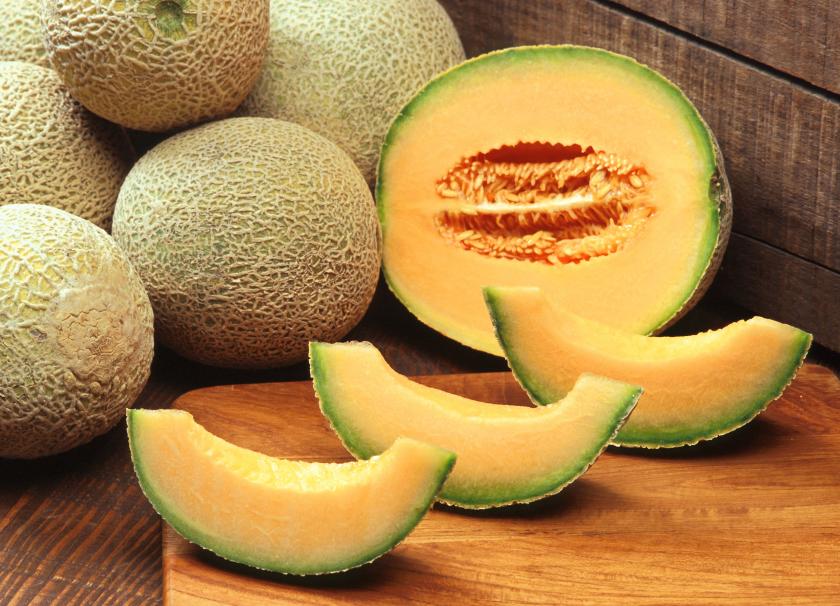 August 26th, 2015
Cantaloupe: The Other Melon
No doubt the watermelon has been dominating every backyard BBQ you've attended lately. From salad, cocktails, to dessert, I've tried watermelon every which way and then some. They are in their sweet, juicy prime and the possibilities are endless. But what about those other melons?
It's not a surprise that the cantaloupe often takes a back seat to its colorful cousin, the watermelon. But the cantaloupe is just as versatile and provides a healthy dose of vitamins A and C per serving. This orange, fleshy fruit makes a great addition to any smoothie, infused water, or fresh green salad. My favorite way to enjoy cantaloupe is in a fresh fruit salsa, like the one below.
Spicy Melon Salsa
1 cup chopped cantaloupe
1 jalapeño, seeded and diced
¼ cup diced red onion
¼ cup freshly torn cilantro
1 lime, juiced
¼ teaspoon salt
Combine all ingredients and serve with your favorite chips or tacos. Take a break from the watermelon, and enjoy a cantaloupe or two.
More Co-op News