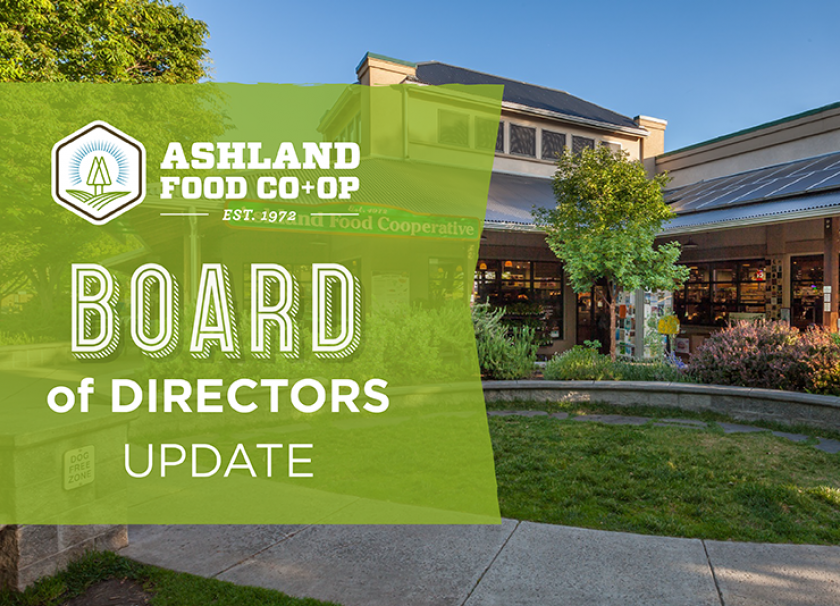 May 23rd, 2019
Board elections are open!
We are grateful for the engaged community that supports the Ashland Food Co-op. We're a grocery store owned by you (with a few thousand of your friends). But your ownership isn't just coupons and discount; you help shape the future of the Co-op through the election of the Board of Directors.
This year, seven candidates are nominated for four board positions: two will serve a three-year term; one will serve a two-year term; and one will serve a one-year term. Additionally, the current board has proposed three by-law changes for approval.
You can learn more about the board candidates and by-law changes here.
All owners should have received an email containing their electronic ballot from "Ashland Food Co-op <[email protected]>" on May 23. If you are an owner and have not received this email, please contact [email protected] with your name and owner number for resolution. 
More Co-op News